About

Mission

History

Faculty and Staff

Artistic Director/ Choreographer
Registration Guide

Open House

Applications


Policy Statement

Auditions & Placement

Scholarships

Class Openings

Fall Program

Winter program

Summer program

Calendar
Divisions


Children's Division


Advanced Division


Open Division
Performances


Annual Festival


The Nutcracker

Theater for Young Audience

Programs


Arts in Education


Boys Dance & Fitness


Special Education


Teens & Adults

Parents' corner


Parenting


Order Pictures


Video Channel


FAQ

Children's room


Activities

Business


Sponsorship


Volunteering


Internship


Employment


Dates: Summer, 2012 - 3 week Program
Location: New York City, NY
---
BBT's Summer Intensive Program of Russian Ballet in New York City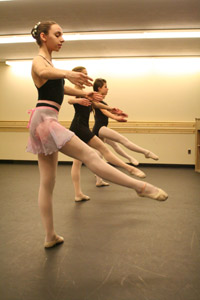 "… children can dance with such esteemed professionals."
- The New York Times
For young dancers, summer is the time for intensive training, a season in which a few short weeks can bring year's worth of progress. Consistent with its goal of providing enhanced training opportunities for young people who are serious about dance, Brighton Ballet Theater / The School of Russian American Ballet presents: BBT's Summer Intensive Program of Russian Ballet in New York City.
Our program offers a full range of demanding and exciting courses, graded developmental dance classes and performance opportunities for students ages 6-21 at an Intermediate, Advanced or Pre-Professional level.
Qualified students have the opportunity for intensive study with an exceptional faculty consisting of world-class teachers and dancers from Russia, Ukraine, U.S.A., and other countries. During this eight-week period, students are also offered the rare opportunity to benefit from the guidance and expertise of internationally known guest teachers as well as BBT's resident choreographers and faculty.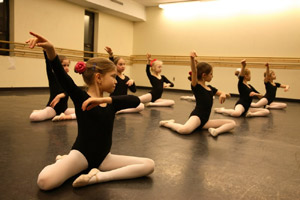 BBT's Summer Intensive students will be exposed to some of the finest instructors who have performed with the most prestigious ballet companies all over the world.

Edouard Kouchnarev
Artistic Director, Resident Choreographer and Teacher
Edouard Kouchnarev began his dancing career upon acceptance to the Kiev Institute of Choreography in 1976. After graduation, as a soloist with the Ukrainian State Theatre of Classical Ballet, he danced in Firebird, Swan Lake, Giselle, Carmen, Petrushka, The Flame of Paris, and Coppelia. Seeking further exposure to other dance forms, Mr. Kouchnarev left Ukraine to study contemporary dance in Spain, where he also danced as a soloist at Ballet Ciudad of Barcelona. He joined BBT/School of Russian Ballet as a teacher and main choreographer in 1995. Edouard brings the joy of dancing to children through a teaching method appropriate for intermediate and advanced students of all ages. His original and creative ideas expand students' knowledge of the art form and lead to outstanding performance opportunities. Edouard has staged numerous ballets for BBT, such as Aria, Orchestra, Sunrise, The Ugly Duckling, The Nanny's Story, The Radish, Four Seasons, and is the choreographer of the annual production of A Winter Fairy Tale.

Larisa Akinicheva (Smirnova)
Classical Ballet, Points Technique & Variations Instructor,
Larisa Akinicheva (Smirnova) graduated from Perm Academic State School of Choreography in Russia, and joined State Academic Theater of Opera and Ballet in Perm, Russia as a soloist. During her career, she performed in numerous ballets and toured extensively throughout major European cities in Austria, Netherlands, Italy, France, Spain, Russia, and Baltic States, as well as Japan, and Australia.

Curriculum
Our program has been developed through years of experience in training talented, young students. The curriculum for BBT's Summer Intensive Program of Russian Ballet has been designed to provide a rich, intensive training experience for all levels of students.

The curriculum includes: Ballet Technique, Pointe, Variations, Acting & Stage Presence, Ballet Gymnastics, and Character Dance. Extra-curricular classes are offered in: Modern & Popular Dance (Jazz Dance), Latin Dance, Ballroom Dance, Flamenco and Middle Eastern Dance.

Ballet Technique - The Vaganova Technique allows students to learn difficult technical elements with little risk of injury. Used by Baryshnikov, Nureyev and many other stars of Russian classical ballet, this technique develops concentration, confidence, coordination and imagination and leaves the dancer full of energy, flexible, elastic and light.

Pointe Technique - BBT's Pointe technique class puts emphasis on perfecting technique, building strength and understanding of the art of pointe work. Each student will receive personal attention to ensure that they are learning and executing the technique properly to prevent injury.

Variations - This class will include a history of variations based on the old technique such as Vaganova Method to help students become more advanced and diversified in their dance. Students will learn to dance and interpret excerpts from romantic, classical and neo-classical ballet masterworks.

Acting & Stage Presence - This class will pay special attention to teaching students how to develop their stage presence by incorporating acting methods into the dance, turning them into excellent performers.

Ballet Gymnastics - Our ballet gymnastics classes are geared toward skill development and gymnastics fitness for girls and boys. Especially designed for ballet students, this class helps students develop a better stretch, achieve greater flexibility and attain a more defined arch.

Character Dance - Character dance is a sub-division of classical dance based on national and folkloric traditions that have been stylized and included in classical ballet productions. BBT/School of Russian American Ballet is an expert in this area. All BBT teachers have trained in character and folk dance. Students will learn character dances from Swan Lake, the Nutcracker, Don Quixote, Giselle and other ballets.

Auditions & Placement
Admission is by audition only. Auditions are open to female and male students ages 6-21 who have achieved intermediate or advanced levels of ballet training. Students must complete an application form for the program, take an audition and/or take a placement trial class. A limited number of full and partial scholarships are available.

Call 718.769.9161 or email at brightonballet@gmail.com to schedule an appointment.
Students will be divided into levels according to age, experience and ability. Placement classes will be conducted on the first day of the program.

Send bio & audition request to:
Brighton Ballet Theater
c/o Kingsborough Community College
2001 Oriental Blvd., Build.T7, 2nd fl.
Room: 7211, Brooklyn, NY 11235

Advanced Division (ages 6-9)
Intermediate and Advanced level classes will take place four to six days a week.
This program is designed especially for the younger dancers who are interested in performing professionally but are not ready to go on pointe.
Level 1: Ages 6-7
Level 2: Ages 7-9

Pre-Professional Division (ages 9-21)
Advanced and Pre-Professional level classes will take place four to six days a week.
BBT's Advanced Division provides an opportunity for dancers to further develop their skills in a more challenging and professional environment.
Level 3: Ages 9-11
Level 4: Ages 12-14
Level 5: Ages 14-17
Level 6: Ages 17-21.

About BBT/School of Russian American Ballet:
Established in 1987, Brighton Ballet Theater / School of Russian American Ballet is a non-profit organization dedicated to preserving and developing the Russian classical and folk dance traditions in New York City. BBT is situated in the heart of the Russian cultural district of New York, in the Brighton Beach/Manhattan Beach area, on the campus of Kingsborough Community College of the City University of New York.

More that 400 students attending BBT each year learn the art of dance from renowned dancers, teachers an choreographers who have graduated from the best Russian Ballet Schools and Colleges and performed at the most prestigious ballet companies of Russia, Ukraine and USA. BBT's well-rounded curriculum includes ballet using the Vaganova (Russian) Method as a base, character dance, modern & popular dance, Latin & Ballroom dance, international folk dance, jazz dance, and hip-hop. Unlike other dance schools in New York, BBT provides all children with a unique opportunity to perform full-scale ballets, with dazzling costumes and scenery.

For more information, please contact:
BBT/School of Russian American Ballet
2001 Oriental Blvd, Building: T7,
2nd floor, Room 7211, Brooklyn, NY 11235
Phone: 718-769-9161; Fax: 866-812-7646
E-Mail: brightonballet@gmail.com

ALL LEVELS ACCEPTED: Classes are graded on age, natural abilities and experience.
PROFESSIONAL TEACHERS & NURTURING STAFF
LIVE PIANO ACCOMPANIMENT IN THE CLASSES
PREPARATION FOR COMPETITIONS AND CONTESTS
PRIVATE & SEMI-PRIVATE CLASSES AVAILABLE
AIR-CONDITIONED AND PROFESSIONALLY EQUIPPED STUDIOS

=====================================================================
Suggested links to the local living accommodations: