About

Mission

History

Faculty and Staff

Artistic Director/ Choreographer
Registration Guide

Open House

Applications


Policy Statement

Auditions & Placement

Scholarships

Class Openings

Fall Program

Winter program

Summer program

Calendar
Divisions


Children's Division


Advanced Division


Open Division
Performances


Annual Festival


The Nutcracker

Theater for Young Audience

Programs


Arts in Education


Boys Dance & Fitness


Special Education


Teens & Adults

Parents' corner


Parenting


Order Pictures


Video Channel


FAQ

Children's room


Activities

Business


Sponsorship


Volunteering


Internship


Employment


What Are the Benefits of classical Ballet for Kids?
---
When it comes to their kids, parents want them to have the best. Exposure to things like sports and the arts help them to become more well rounded young men and women. Have you thought about ballet?
Kids are into all sorts of afterschool sports and other activities like piano and violin lessons. Dancing is a great medium for both girls and boys. And, they can start very young.
Classical ballet may have been pushed aside in favor of tap dancing, hip-hop, jazz, Latin dance and other forms. But, did you know that beginning with ballet will help with these other types of dancing, acting, modeling and some sports as well?
Ballet dancers make it look effortless as they move across the stage. From the lifts to the toe points, many wonder how they can do it. Your kids can also be a part of this through the practice of classical ballet.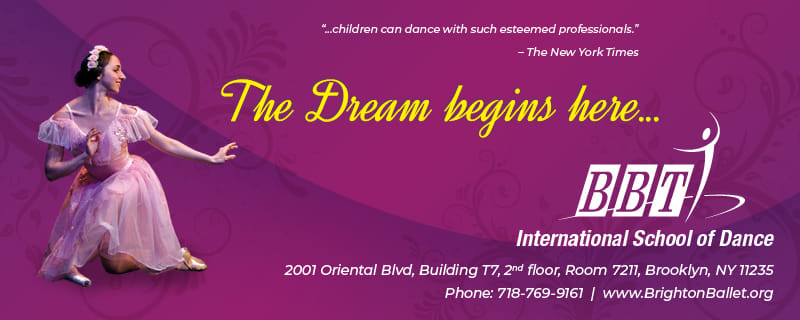 The Vaganova method is a method of teaching classical ballet that was founded by Agrippina Vaganova and developed into an exact science by her pedagogical pupil for over 30 years, Vera Kostrovitskaya and countless other teachers in the decades following Vaganova's death in 1951. Therefore, it is really a misnomer to call it that, as she meant for it to be called the teaching of classical dance. It is in the mistranslation of the title of her book, "Basic Principles of Russian Classical Dance" that it is implied that it is her method. She actually titled her book: "The Foundation for Dance." It is combination of the finest of the esthetics and physical results of strength, from French, Danish, and Italian schools, the method has produced many of the world's best dancers and continues to do so today. Vaganova is known for founding the Soviet System of Ballet Education, but her and Kostrovitskaya's teaching method has developed into the applied laws of physics and the core of the teaching does not need to be constantly revised and modified, as other ways of teaching that are not scientific. The method is still used worldwide.

The method demands precision in instruction, including how to teach, when to teach, how much of each exercise to give and for how long and when to change forms. Its results in addition to sound technique are a strong lower back, plasticity of the arms and the exact amount of strength, flexibility and endurance in the muscle needed to execute one of the most difficult movements known to ballet - that of the classical pas de deux. It is still widely in use, being the most common ballet teaching method in Russia and parts of Europe. It is also popular in North America and other parts in the world.